Beach Secrets Launch Party and 25,000th Book Celebration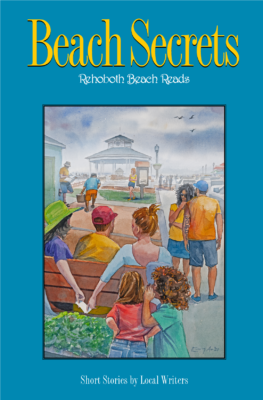 The launch party for Beach Secrets and a celebration of the sale of Cat & Mouse Press's 25,000th book will be held Saturday, July 9, 1 p.m. to 3 p.m. at the Lewes Public Library in Lewes, DE. The event is free and open to the public. Parking (also free) is on site and attendees can easily make a day of it by taking the Lewes Line bus for $1 into town, to the beach, or to the ferry terminal. The bus stop is in front of the library.
Copies of the Beach Secrets will be available for sale and authors will be on hand to sign books and answer questions. Participants will feast on cake and other refreshments.
Browseabout Books will be offering an array of Cat & Mouse Press books for adults and children and there will even be a merch "yard sale" of imprinted mugs, tote bags, and other items at special event prices.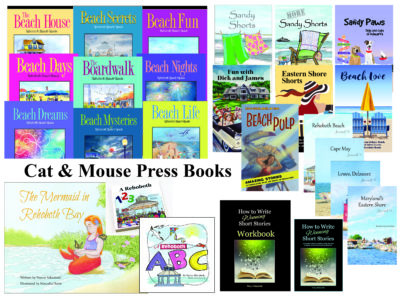 Children will enjoy coloring pages from The Mermaid in Rehoboth Bay and other activities.