The Rehoboth Beach Reads Short Story Contest Has Ended
We decided that ten times is the charm and have ended this annual contest with "Beach Holidays." Thanks to all who participated, especially our judges and our contest sponsor, Browseabout Books.
The Rehoboth Beach Reads Short Story Contest
The Rehoboth Beach Reads Short Story Contest is sponsored by Browseabout Books, Rehoboth Beach, DE.
The goal of the Rehoboth Beach Reads contest is to showcase good writing while creating a great book for summer reading. One of the most popular activities for residents and visitors is reading on the beach, and the contest seeks to collect the kinds of short, engaging stories that help readers relax, escape, and enjoy their time at the beach.
Each story must incorporate the chosen theme and also have a strong connection to Rehoboth Beach (writers do not have to live in Rehoboth). A panel of judges select the best entries, which are published in a professionally designed and edited paperback book.
2022 Judges
Jackson Coppley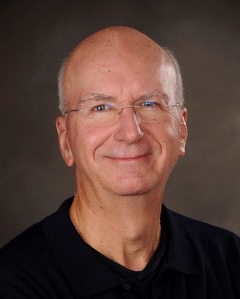 Jackson Coppley is the author of the best selling Nicholas Foxe Adventure series, Leaving Lisa – An AI Romance, and numerous short stories. Coppley combines his insight from a career in telecommunications and computers with his knack for spinning a good tale. He resides with his wife Ellen in Chevy Chase, Maryland, and Rehoboth Beach, Delaware.
Lois Hoffman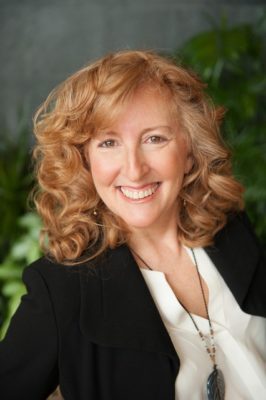 Lois Hoffman is the owner of The Happy Self-Publisher and award-winning author of Write a Book, Grow Your Business, along with The Self-Publishing Roadmap, and Barriers. She helps new and experienced writers confidently share their voice to make a difference in their lives and the lives of others through personalized writing, publishing, and book marketing services. She values a diversity of people, thoughts, and ideas to promote more knowledge and greater understanding in the world. And, because she believes in the power of words to change lives, a portion of course, workshop, and book sales are donated to organizations that support current and future writers. You can find her playing with her words at happyselfpublisher.com.
Dennis Lawson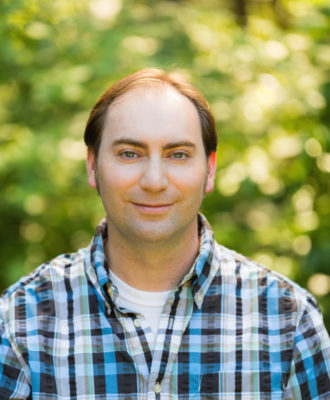 Dennis Lawson is an English Instructor at Delaware Technical Community College in Wilmington, Delaware. His fiction has appeared in Philadelphia Stories, Crimespree Magazine, the Rehoboth Beach Reads anthology series, and other publications. Dennis holds an MFA in Creative Writing from Rutgers-Camden, and he received an Individual Artist Fellowship from the Delaware Division of the Arts as the Emerging Artist in Fiction in 2014.
Mary Pauer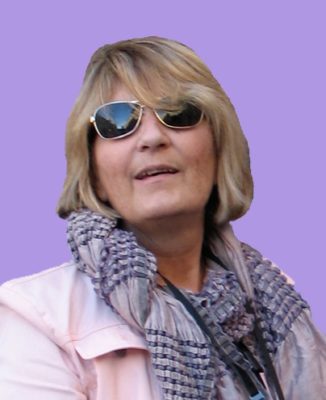 Mary Pauer, a Pushcart nominee, received her MFA in creative writing in 2010 from Stonecoast, at the University of Southern Maine. Pauer publishes short fiction, essays, poetry, and prose locally, nationally, and internationally. She has published in The Delmarva Review, Southern Women's Review, and Foxchase Review, among others. Her work can also be read in anthologies featuring Delaware writers. She judges writing nationally, as well as locally. Her latest collection, Traveling Moons, is a compilation of nature writing. Donations from sales help the Kent County SPCA equine rescue center. Pauer was awarded the 2019 Delaware Division of the Arts Literary Fellow in Creative Nonfiction. This is her third literary fellowship from the DDoA. Pauer accepts private clients for developmental editing and may be reached at marymargaretpauer@gmail.com.
Dylan Roche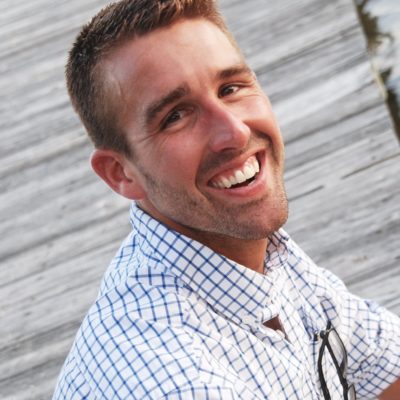 Dylan Roche is an award-winning journalist, novelist, playwright, and blogger from Annapolis, Maryland. When he's not writing about health and fitness for magazines, he can usually be found writing fantasy fiction. His first novel, The Purple Bird, debuted in 2019. He serves on the board of Eastern Shore Writers Association, through which he hosts the monthly fiction writing group Get Lit. His plays have been produced onstage throughout the state of Maryland. He's also an ultramarathon runner and a corgi wrangler.
Candace Vessella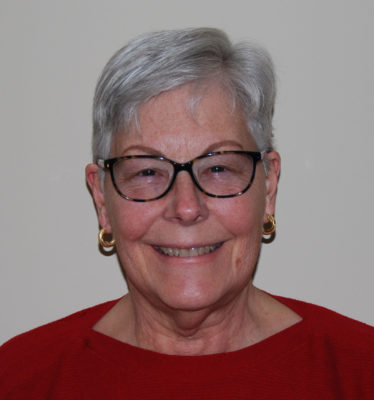 Candace Vessella is the President of the Friends of the Lewes Public Library and an avid reader and passionate about libraries.  She began her career as an intelligence analyst with the Defense Intelligence Agency and retired in 2009 from her position as the Vice President for Government Relations with BAE Systems Inc.  In parallel with her civilian career, she served 25 years as an intelligence officer in the United States Navy Reserve, retiring as a Navy Captain. She received her undergraduate degree in communications from Southern Connecticut State University and her Master's in International Relations and African studies from The American University in Washington, DC.  You will find her most days at the Lewes Public Library.
Get the Book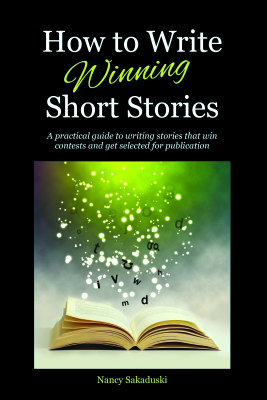 Learn how to write the kinds of stories that get noticed by the judges.
And the Companion Workbook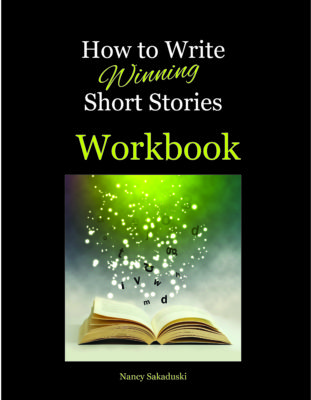 Top 5 Reasons to Enter the Contest
If you are a beginning/emerging writer, it's a chance to be published. And just the act of getting a story down on paper and entering the contest will help you experience the writing and submission process and give you a sense of accomplishment.
If you are an established writer, it's an opportunity for publicity (each story includes an author bio and mention of other publications, author websites/blogs, etc.). If your story is accepted, you will have an additional publication credit while still retaining the rights to your story.
It's a great learning experience. The process of entering will force you to write, revise, and edit. If your story is accepted, you will have the opportunity to work with a developmental editor to make the story the best it can be. You will also learn a little about copy editing, proofreading, book design, and the publishing process along the way.
The odds of getting in the book are actually pretty good. Unlike with national competitions, our pool of entries is small, so you have a much better chance of having your work accepted. The judging process is blind–the judges don't know whether you are 18 or 80, whether you have a high school diploma or an MFA in creative writing, whether you are a successful author or have never published a word.
It's a lot of fun! We have launch parties to which you can bring family and friends. We promote our authors and their work. Once you are a Rehoboth Beach Reads author, we consider you part of our community.
Submission Instructions
We prefer Word, but the manuscript can be in any editable format (not a pdf).
We prefer Times New Roman 12pt, double-spaced, no headers or footers.
Attach the document to an email message and include your name, address, and phone number in the message. Send to nancy@catandmousepress.com.
Pay $10 per entry, either through PayPal or cash/check (payable to Cat & Mouse Press) mailed to 33289 W. Edgemoor St., Lewes DE 19958.
Do not place contact info on the manuscript. Any identifying info, including headers, will be removed.
We go by our own word count, so don't bother putting the count on the document and don't risk disqualification by cutting it too close.
You will get an email response within a few days. If you don't receive a response, please confirm that we received your entry.
The deadline is absolute. Those who wait until the last minute have no margin for error (email problems, word count over by a word, etc.). To be fair to all entrants, we make no exceptions.
Frequently Asked Questions
How do I enter?
Between 3/1/22 and 7/1/22, email your story (as an attachment in Microsoft Word or comparable) to nancy@catandmousepress.com. Entry fee is $10 per story, paid via cash or check payable to Cat & Mouse Press, mailed to 33289 W. Edgemoor St., Lewes, DE 19958 or via PayPal.
What do I submit?
Stories (up to three per writer) of 500-3,500 words that are fun, relate to the theme "Beach Holidays," and have a connection to Rehoboth Beach.
Do I have to live in Rehoboth?
No! Writers can live anywhere.
Is there an age minimum for the writer?
No, but the writing should be of adult level.
What kinds of stories do you accept?
Stories can be fiction or nonfiction, take place in any time period, and can be any genre except poetry, erotica, children's literature, or religious material.
Will I get a critique of my story?
No, we are not able to provide individual feedback at this time.
Can I do horror, science fiction, steampunk, fantasy…?
The only genres that are specifically off-limits are children's literature, erotica, poetry, and religious material, but keep in mind these are supposed to be beach reads. Keep it light, keep it in (or around) Rehoboth, and connect with the theme.
How does the contest work?
Judges choose the top entries, which will be printed in Beach Holidays, a paperback book to be published by Cat & Mouse Press in late 2022. The top three entries will also receive prizes ($500 for 1st place, $250 for 2nd place, $100 for 3rd place), and each of the judges will give an award for a story with special merit. Authors receive one free book, can participate in launch events and signing parties, and can purchase books at a 30% discount (there is no requirement for ANY purchase and no fees beyond the $10 entry fee).
Why is there a theme?
The theme is designed to spark ideas without being too confining and provides a thread of consistency for the final book. You can interpret the theme any way you like, but fit with the theme is one of the judging criteria.
Does the story have to take place entirely in Rehoboth?
No, but part of the fun for readers is recognizing places and activities around Rehoboth.
What are the judges looking for?
Creativity and good writing! Pick up a copy of The Beach House, The Boardwalk, Beach Days,  Beach Nights, Beach Life or Beach Mysteries and read the stories that won in previous years to get an idea. You will also find How to Write Winning Short Stories and its companion workbook helpful.
Anything I should avoid?
Be careful with actual people and places to avoid legal issues. We like references to real places, but please keep them positive. Do not use song lyrics or large quotations from other sources (our budget is small and rights are expensive!)
What are the manuscript requirements? We prefer Times New Roman, 12pt, double-spaced, no headers or footers.
How do I put my name on the story if judging is blind?
You do not need to put your name on the manuscript (we just take it off anyway). Include your name and contact info (including phone number) in the email that accompanies your entry. We will log in your entry so we can connect it with you, but the judges will see only your story and its title.
Should I include other contact information, or is the email address sufficient?
A phone number is nice, because we like to call the prizewinners!
Is the deadline firm?
The deadline is rock solid: midnight, July 1, for the emailed manuscript (it's OK if the check arrives a day or so later). No entries will be accepted after the deadline. No, you can't pay more; no, you can't change our minds; no, your crying won't help. No. No. No. Get your entry in on time, preferably ahead of time.
How do I know you received my entry?
All entries are acknowledged via email within a few days. If you have not received an email within that time, please contact us to confirm we received your submission.
How will I know if I win/don't win?
We will notify winners (usually by phone) by August 1. Those whose entries were not chosen will be notified via email by August 1. If you do not receive an email, please check your spam folder.
How do I know the judging is fair/What if I know one of the judges?
We do everything in our power to ensure a fair process. All identifying information is stripped from the submission when it is received (including the embedded file origin information and any mentions of the author's name in the story itself). The first round of judging is done in teams of two judges, who are intentionally paired to represent different backgrounds and geographic areas. They choose the stories individually and do not consult each other. Judges recuse themselves from any stories they recognize or that they suspect is the work of a writer they know. If you know one of the judges, you can mention that in the email and we will make sure your work is not sent to that judge. In the second round, all of the judges read all of the semifinalist entries and again choose stories without consulting each other. The top prizewinners are chosen by a consensus of all six judges, making it nearly impossible for one judge to unfairly influence the outcome. Any entrant who attempts to interfere with the judging process will be disqualified. We take fairness very seriously.