Beach Holidays Now Available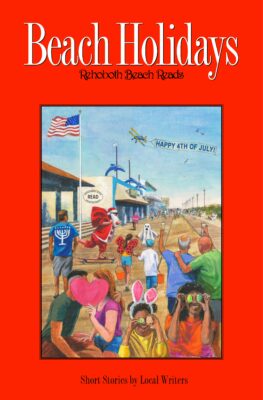 The tenth book in the Rehoboth Beach Reads series, Beach Holidays, is now available. The anthology contains the winning stories from the 2022 short story contest.
Delve into this delectable selection of 27 short story beach reads, set in Rehoboth Beach, Delaware, and featuring holidays real and imagined. Beach Holidays contains stories of Fourth of July, Halloween, Thanksgiving, and Christmas, but you'll also find National Grilled Cheese Sandwich Day, DALD Day, Pi Day, and Stacy McGowen Day. You'll find out that a wrong number can be just the thing you need, that the Sea Witch isn't the only apparition in Rehoboth around Halloween, and that a Summer Valentine's Day makes perfect sense. So, no matter what holiday is on the horizon, curl up and enjoy Beach Holidays.
Launch Celebration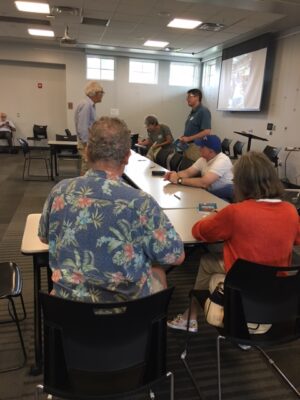 A party to celebrate the book's publication will be held Sunday, December 4th, 2-4pm, at the Lewes Public Library. The event is free, open to the public, and will feature book sales, author signings, and refreshments.
Stories in Beach Holidays
"As Gouda Story as Any," Jean Youkers
"Big Wind and Big Water," Tony Houck
"Blue House," Justin Stoeckel
"DALD Day," David Strauss
"Death by Chocolate," Renée Rockland
"Ethereal," Steve Saulsbury
"Fall Ball," Doretta Warnock
"Fourth of July Fundango," Doug Harrell
"Holiday Hijinks," Lonn Braender
"Home for the Hallow Days," Terri Clifton
"Homebase," Anna Beck
"It Was a Good Friday to Fly a Kite," Michael Morley
"Labor (Day) of Love," Katherine Melvin
"Mummers in the Time of Y2K," Nina Phillips
"The Power of Three," Mary Ann Glaser
"Slice of Pi Day," June Flavin
"Sorry (Not Sorry), Wrong Number," Robin Hill-Page Glanden
"Summer Valentine's Day," David Cooper
"Take a Chance on Me," Madison Hallman
"Taking the Plunge," Renee Rockland
"The Bench," Krystina Schuler
"The Best Worst Holiday Ever," Jeanie P. Blair
"The Cottage on Washington Street," Denise Stout
"The Eternal Ocean," Eric Compton
"The Hannukah Bush of Rehoboth," Mady Wechsler Segal
"The Legend of the Waxing Crescent Moon," Linda Chambers
"Tidings Of Comfort and…Lizards?!," Susan Walsh
To order: Shop