Free Shipping
If you want a book inscribed, please indicate that on the final PayPal page (look for the link) or email Joe.
Books for Adults
Beach Holidays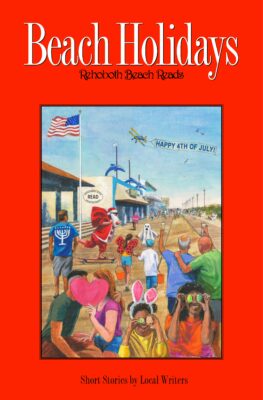 Beach Holidays contains stories of July 4th, Halloween, Thanksgiving, and Christmas, but you'll also find National Grilled Cheese Sandwich Day, DALD Day, Pi Day, and Stacy McGowen Day. You'll find out that a wrong number can be just the thing you need, that the Sea Witch isn't the only apparition in Rehoboth around Halloween, and that a Summer Valentine's Day makes perfect sense.
253 pages, $15.95
Beach Secrets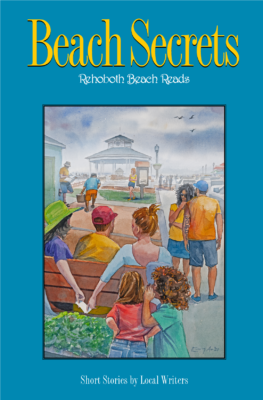 Beach Secrets includes a wide variety of stories. Readers will encounter meet philandering fiancés, teenage tinkerers, and romantic rock stars; discover cryptic letters, historical legends, and family secrets; and encounter a WWII submarine, an avenging wife, and a lucky chicken. There are even a couple of crossword puzzles to solve.
246 pages, $15.95
Beach Mysteries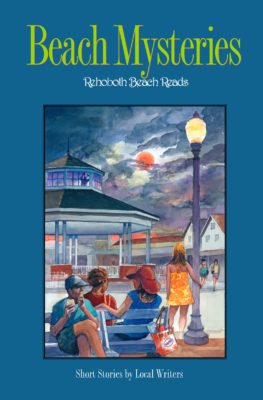 Beach Mysteries includes mysteries of many kinds. You'll meet hit men, ghosts, and crime solvers. Find long-lost treasure, encounter figures from the past, and watch tourists in distress. This anthology, the eighth in the Rehoboth Beach Reads series, contains twenty-two short stories, all set in and around Rehoboth Beach, Delaware.
233 pages, $15.95
How to Write Winning Short Stories Workbook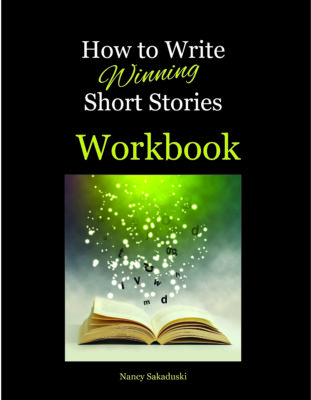 This resource-packed 8 1/2″ x 11″ workbook contains 18 chapters of summarized content from How to Write Winning Short Stories, 75 worksheets, 4 fill-in-the-grid sheets, and 18 Evaluate Your Own Writing. The workbook encourages writers to practice what they have learned and reevaluate their own writing projects. The size of the workbook allows users to write in the book, filling in the blanks, providing responses, and circling pertinent content, or enables them to copy pages from the workbook for use in multiple projects.
228 pages, $18.95
Whether they pilfer your socks or steal your heart, dogs and cats are joyful parts of our lives. In Sandy Paws you'll meet a cat who thinks he's a dog, a dog who thinks she's royalty, and people who are amused, confused, and consoled by their pets. Whether they are rescues or rescuers, these dogs and cats will win you over with skills that range from matchmaking to crime solving and from heart mending to life changing.
A collection of short stories and light verse about dogs and cats at the beach. Stories are set in Rehoboth Beach, Lewes, Bethany Beach, Ocean City (MD), Cape May, Chincoteague, and other seaside towns in the Delmarva region. 232 pages, $15.95
Beach Dreams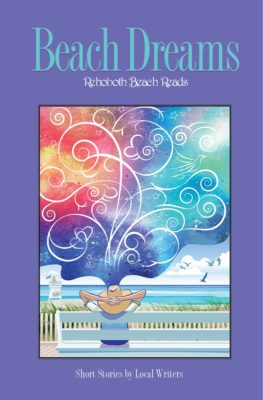 Beach Dreams contains stories as varied as dreams themselves. There is something for everyone here, from a young man's dream to own a jazz club to a young woman's memories of making pysanky with her grandmother, and from the haunting story of a World War II soldier to the haunting of a miserly man by the ghost of Bob Marley. So, whether you're stretched out on a blanket in the sun or curled up in a chair by the fireplace, relax and enjoy Beach Dreams.
235 pages, $15.95
More Sandy Shorts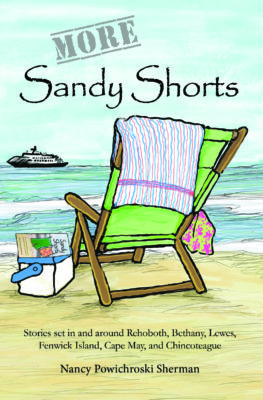 More bad dogs, bad men, and bad luck. A collection of funny, poignant, inspiring, uplifting, and engaging stories by Nancy Powichroski Sherman. This is the follow-up to the award-winning Sandy Shorts. Twelve new stories, set in and around Rehoboth Beach, Bethany Beach, Lewes, Fenwick Island, Cape May, and Chincoteague.
230 pages, $15.95
Beach Pulp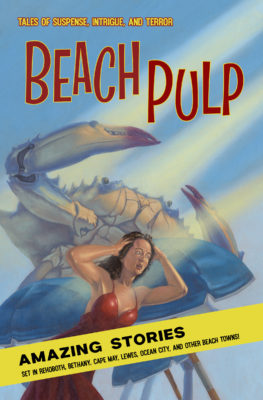 A collection of nineteen stories in the style of the old Amazing Stories pulp magazines set in Rehoboth, Bethany, Cape May, Lewes, Ocean City, and other beach towns that covers a range of genres, including science fiction, fantasy, horror, and noir. There is even a graphic short story, told in twenty-four panels. Giant crabs! Nancy Drew is missing! Aliens in Ocean City! Oh, the humanity! Don't miss this fun collection of campy stories. The beach will never be the same.
Stories Included:
A Day at the Beach With the Gramthrottle Max Family by Weldon Burge
A Million Tiny Bites by D.M. Domosea
Call Again by Dennis Lawson
Hook, Line, and Sink Him by Maria Masington
I Fell for an Ice-Skating Alien by David Strauss
Missing in Rehoboth by James Gallahan
Moonwalker by David Cooper
Mystery of the Missing Girl Sleuth by Barbara Norton
Night Flyer by Chris Jacobsen
Operation Steamed by David Strauss
Rehoboth Beach in Crisis by Carl Frey
Sam Shade, Private Eye by Jackson Coppley
Smash Bronson by Steve Myers
Summer of the Gods by Jacob Jones Goldstein
Tapestry by Phil Giunta
The Celestials by Phil Giunta
The Dark Ride by Linda Chambers
The House that Wouldn't be Sold by Nancy Sherman
When Worlds Collide by Patrick Conlon
262 pages, $15.95
Beach Fun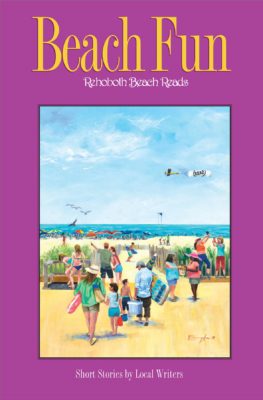 How do you have fun at the beach?
Do you bask in the sun? Play Skee-Ball and visit Zoltar? Look for romance? Or lie back and imagine sea witches, mermaids, and pirates?
In Beach Fun, you'll meet a retiree who rediscovers herself at a chocolate festival, a sea witch from a legendary shipwreck, a pair of high school football players who learn what really counts, a woman who makes a dangerous wish, and a disabled vet who finds joy again at the beach.
Contents
Edora M. Duke's Flower Beds, Jennifer Logue
In Search of My Happy Dance, Marti Austin
Swallow Colors, Katie Jaywork
Best Seat in the House, Jenny Scott
Around it Goes, Terri Clifton
Beach Thief, Lonn Braender
Who is J.P.?, Cynthia Ann Koch
Living Dangerously on the Boardwalk, Jean Youkers
Pirate Moon, David Healey
Where's Miss Birdie?, Mary Staller
The Tooth Fairy's Helper, Joy Givens
Beach Bargain, Ann Nolan
Sea to Shining See, Kathleen Martens
The Best Spot, Bill Hicks
A Birthday Under the Sun, Brooke Griffin
Chicken and French Fries, TJ Lewes
Zale's Tale, Cassandra Ulrich
Wsh u wr hr lol, Joseph Crossen
Jack's Confession, Mary Dolan
Chasing Rainbows, Barbara Nuzzo
The Beginning of Everything, Andrew Kleinstuber
A Mind of Its Own, Alejandra Zambada
The Sea Witch of Rehoboth, John Leone
Afternoon Showers, Krystina Schuler
Whistles, Paul Barronet
252 pages, $15.95
Beach Love NOW ALSO AVAILABLE IN LARGE PRINT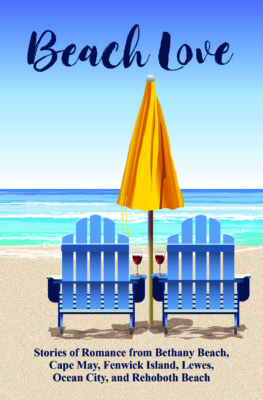 New love, lost and found love, and long-lasting love
What's more romantic than the beach? Beach Love is an anthology of romance stories that take place in Rehoboth, Lewes, Bethany Beach, Ocean City, Fenwick Island, and Cape May.
From a romance novelist who longs for a love of her own to a woman who finds love in another era, and from a love-struck wrestler to a real-life Cinderella, these characters, young and old, head to the beach to find that perfect someone.
Contents
Wrestling with Fate, Jeanie Pitrizzi Blair
Romance on Paper, Nancy Powichroski Sherman
Blind Date, Jean Youkers
Heels, Chris Jacobsen
Mermaids and Moorings, Jennifer Shaffer
Through the Blue Door, Robin Hill-Page Glanden
Dog-Napping in Ocean City, Cindy Cavett
Full Moon Over Bethany Beach, Jean Youkers
Rehoboth Challenge, Rae Tyson
Jupiter, Kim Klabe
A Winter's Kiss, Lonn Braender
Stranded in Fenwick, Cindy Cavett
The Romance Writer, Elizabeth Michaelson Monaghan
208 pages, $15.95
Eastern Shore Shorts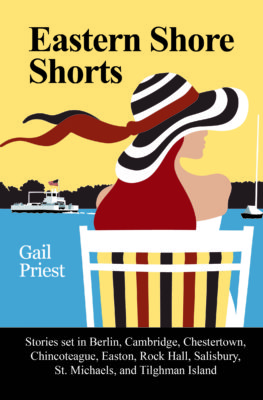 Whether you're in the heart of the Eastern Shore or the Eastern Shore is in your heart…
Gail Priest's compelling characters visit familiar local restaurants, inns, shops, parks, and museums as they cross paths through the charming towns and waterways of the Eastern Shore. From the female barber who runs into an old flame to a man who's held out for love too long, and from a cranky dog trainer to a meddling mother-of-the-bride, these folks will make you laugh, cry, and cheer as they follow their hearts and dreams.
Stories set in Berlin, Cambridge, Chestertown, Chincoteague, Easton, Rock Hall, Salisbury, St. Michaels, and Tilghman Island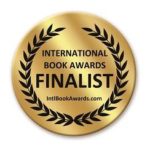 Come for a visit, lose yourself between the pages, and savor every moment. –Kathleen Long, USA Today Bestselling Author
Just spent the past several hours bingeing on Eastern Shore Shorts and if there were more I'd keep reading.–Liane Hansen, National Public Radio personality
Superbly written and a joy to read. –Michael Sprouse, On-Air Host, The Arts & Entertainment Report, WRDE NBC, and Coastal A&E, Delaware 105.9 FM
A collection of stories that reflects the unique character of these Eastern Shore towns and the intricately woven relationships of the people that call these places home.  –Rachel Simpkins, Ward Museum of Wildlife Art, Salisbury, MD
I love the way the characters in these stories are connected and pop up in different ways—like real life here on the shore.  –Jane Richstein, Sundial Books, Chincoteague, VA
This collection of short stories is a joy to read. Each one is like a lovely quilt square, perfect on its own, but when joined together and seen as a larger whole, form a breathtaking work of art. –Tawdra Kandle, author of the Love in a Small Town Romances
208 pages, $14.95
Fun with Dick and James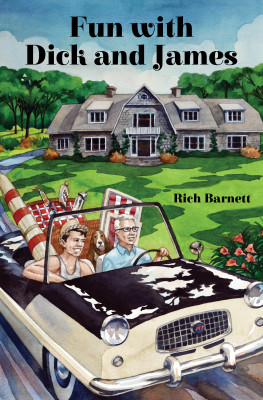 You'd think a Delaware blue blood with a talent for shaking cocktails and a penchant for obscure historical biographies would lead a quiet life, but Dick Hunter seems to face one crisis after another. Whether it's locating the right hors d'oeuvres for a hurricane party or just trying to take a nap, nothing comes easily. Add a fussy ex-wife, a flatulent basset hound, and the flamboyant heir to a fading french fry empire, and things get downright complicated. Meanwhile, Dick's nemesis—the vengeful society dentist, Red Snapper—has become obsessed with trying to make Dick's life miserable.
Fortunately, Dick's young boyfriend, James, is more than just eye candy, even though his problem-solving tactics aren't always by the rules.
Together, Dick and James navigate the shifting sands of life in Rehoboth Beach in this rollicking romp. 182 pages, $14.95
Rehoboth Beach Reads Series (All available at: Browseabout Books, Rehoboth Beach, DE).

Looking for the ultimate beach read? The Beach House contains short, entertaining stories that take place in and around Rehoboth Beach, Delaware. There is something for everyone here, from romance, history, and intrigue to jilted brides, NASCAR drivers, outlaws, and even a ghost or two. So set up your beach chair, stake out a place in the sand, and enjoy The Beach House. 214 pages $15.95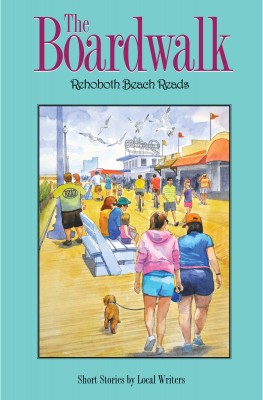 A fortune-telling machine with a mind of its own, professional killers hanging out by the hotel pool, granny run amok in Funland…what's happened to Rehoboth Beach? Some very talented writers have created a book of great beach reads, that's what. If you liked The Beach House, you're going to love The Boardwalk. Short stories set in and around Rehoboth Beach, guaranteed to entertain. 223 pages $15.95
In Beach Days you'll meet a researcher who conducts a project to find romance and encounters an unexpected variable, a woman seeking solitude who learns that things aren't always as they appear, a man who gets postcards seemingly from his dead wife, and a couple of elderly ladies who break out of the old-age home for one last fling. 242 pages $15.95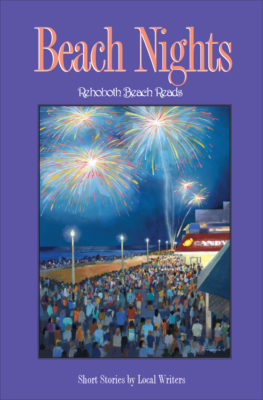 In Beach Nights, you'll encounter a ghostly WWII tower and a couple with an unusual annual tradition; a girl who finds her voice at a jazz club and a boy who learns the snow cone king has a secret; an old lady who is inspired to get a tattoo, and a despondent man who is resurrected through the tango.
260 pages $15.95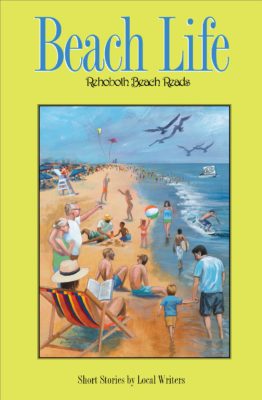 In Beach Life, you'll find a girl with dreams of making the Sports Illustrated swimsuit issue, a consignment store jacket with a history, a well-traveled hermit crab, a mermaid wedding, and a boardwalk mime. You'll meet a young con artist, a dolphin rescuer, a herd of Hemingway impersonators, a girl who's gone viral, and a woman who realizes she's a dead ringer for her husband's former flame.246 pages, $15.95
Sandy Shorts

What do you get when you combine bad dogs, bad men, and bad luck? Great beach reads! From sunny days of fun, through shifting sands of change and stormy skies of conflict, to starry nights of romance, this collection of short stories by Nancy Powichroski Sherman is the perfect addition to your beach bag. Stories are set in the towns of Bethany Beach, Lewes, Rehoboth Beach, Dewey Beach, Cape May, Ocean City NJ, and Wildwood. 170 pages $14.95
How to Write Winning Short Stories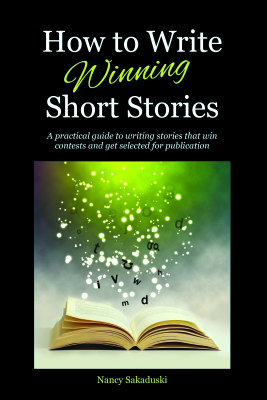 This concise, practical guide includes developing a theme and premise, choosing a title, creating characters, crafting realistic dialogue, bringing the setting to life, working with structure, and editing. Submission and marketing advice is also provided. The author, who manages an annual short story competition, offers guidance on manuscript formatting, submission options, contest entry, and how to get the attention of a publisher or contest judge. Paperback, 170 pages  $11.95
Purchase e-book
Amazon: www.amazon.com/How-Write-Winning-Short-Stories
 You Know You're in Rehoboth When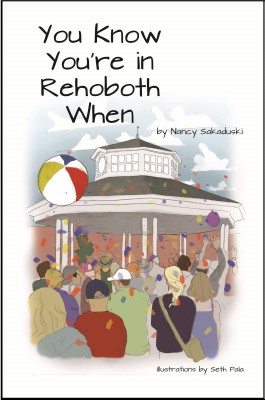 How do you know you're in Rehoboth Beach? The dogs are smaller than the martinis, you won't get ketchup with those fries, and happy hour starts at 9am. These and more idiosyncrasies of Rehoboth are captured in Seth Pala's comical illustrations and Nancy Sakaduski's amusing text. Whether you are a visitor or a local, you will recognize the unique charm of Rehoboth in this hilarious book. 100 pages $12.95
Books for Kids
The Mermaid in Rehoboth Bay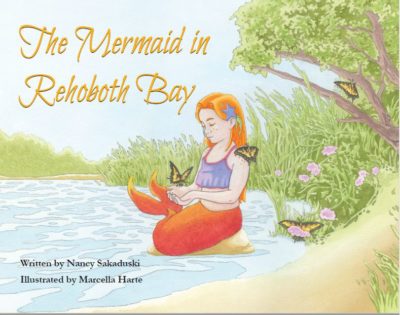 A storm has hit coastal Delaware and washed a young mermaid named Nibi across land and into Rehoboth Bay, separating her from her family, friends, and ocean home. Terra, a little girl who lives nearby, is afraid of the water, so she misses out on swimming with her friends and wading in the bay to collect shells. The two discover each other, become friends, and find a way to solve their problems together.
The Mermaid in Rehoboth Bay is a story that celebrates the beauty of the sea and tidal areas, and depicts two strong female characters who are able to confront their fears and achieve their goals on their own. Great care has been taken to depict realistic, age-appropriate children that readers will identify with. The story addresses themes of friendship, girl-empowerment, respect for differences, love of nature, and overcoming fears to achieve your goals. 32 pages, hardcover with dust jacket, $19.95
A Rehoboth ABC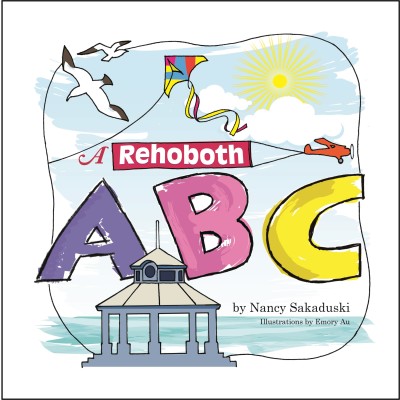 The familiar sights and sounds of Rehoboth Beach are captured in this charming book, which children will beg to read again and again. The book opens with "A is for arcade," which depicts a little boy gleefully whacking moles as tickets spew from the machine. Children will identify with such familiar scenes as choosing taffy in a candy store, playing mini-golf, and building a sandcastle.  $12.95
A Lewes ABC
From fishing in the canal to watching the ferry, the familiar sights and sounds of Lewes are captured in this charming picture book. Children will recognize activities such as digging for treasure on the beach, watching the dolphins frolic, going on the rides in Rehoboth, and visiting the Zwaanendael Museum.$12.95
A Rehoboth 1-2-3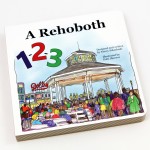 Infants and toddlers will count their way to fun with this chunky board book, which features the beach activities young children love best. $9.95
Out of Print
Journals (100-page "blank" books with lightly-lined pages and color illustrations)
Lewes Journal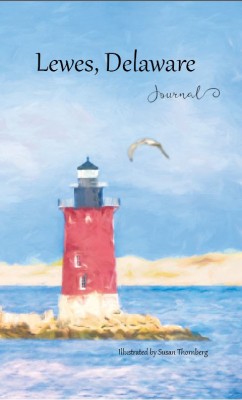 Sites depicted include the Kalmar Nyckel, Biblion, the canal, King's Ice Cream, the Zwaanendael Museum, the farmers market, and the ferry. $9.95
Rehoboth Journal
Places depicted include Dolle's, Penny Lane, Browseabout Books, the Boardwalk Plaza Hotel, the Purple Parrot, Funland, Grotto's, the WWII towers, and the boardwalk. $9.95
Cape May Journal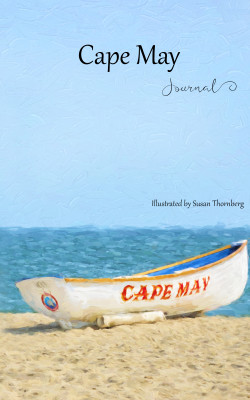 Places depicted include the lighthouse, Della's, The Abbey, the gazebo, the Ugly Mug, Morrow's, the Whales' Tale, and the Emlen Physick Estate. $9.95
Eastern Shore Maryland Journal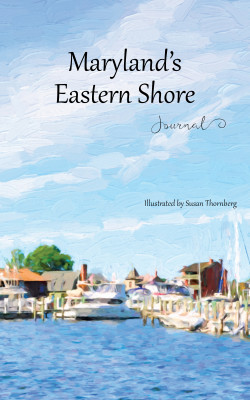 Places depicted include Assateague, Cambridge, Chestertown, Easton, Oxford, St. Michael's, Salisbury, Snow Hill, Tilghman Island, and Wye. $9.95
Save
Save
Save
Save
Save
Save
Save
Save
Save
Save
Save
Save
Save
Save
Save
Save
Save
Save
Save
Save
Save
Save
Save
Save
Save
Save
Save
Save
Save
Save
Save
Save
Save
Save
Save
Save
Save