Short Story Contest Now Open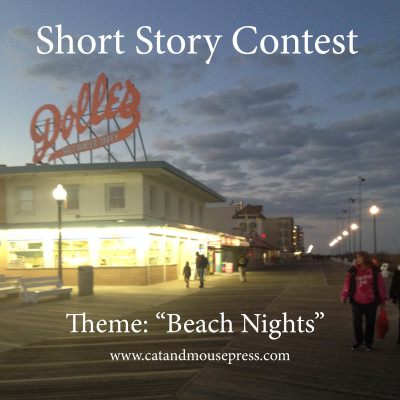 Short Story Contest Open to Writers of All Levels
With cash prizes and the potential for publication in a popular short story anthology, the Rehoboth Beach Reads Short Story Contest is one of the most fun and potentially rewarding writing opportunities around. Whether you are an experienced writer looking for increased visibility and an additional publication credit, or a beginner who dreams of seeing your name in print, this short story contest is for you.
The Basics
Full guidelines are available on the contest page, but in a nutshell, stories must be 500-3,500 words, connect to Rehoboth Beach, and fit with this year's theme, "beach nights." Entries must be received by July 1, 2016, and there is a fee of $10 per entry (maximum 3 entries per writer). The top stories (as selected by a panel of judges) will be published in a professionally designed and edited anthology, Beach Nights, later this year. The first-place winner will receive $500, the second-place $250, and the third-place $100, courtesy of the contest's sponsor, Browseabout Books. Writers do not have to reside in Rehoboth, and stories can be of any genre except erotica, poetry, kidlit, or religion, and should be plausible as a "beach read" (entertaining, fun, uplifting, etc.). Stories are selected based on creativity, quality of writing, suitability as a beach read, and fit with the theme.
Contest Tips
There are additional tips on the contest page, but here are a few pointers:
Be creative! Think beyond the ordinary.
Make sure it's a story and not just a memory.
Edit your story carefully to make it the best it can be.
Pick up a copy of How to Write Winning Short Stories. It's filled with useful advice, including pointers from previous years' judges.
Follow Writing is a Shore Thing, our free online newspaper. Each week we share lots of useful information that will help you improve your writing and your chances of getting published.