Judges Select Beach Life Stories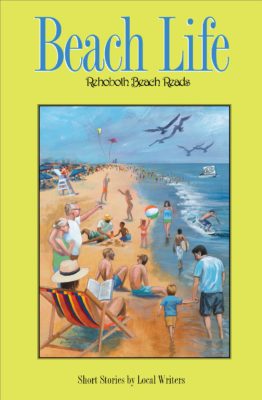 The judges have selected the following stories for "Beach Life," a book to be published by the end of 2017:
Some Girls, Michael Sprouse (1st Place)
Not in My World, Kathleen Martens (2nd Place)
The Stranger and the Horseshoe, Alex Hannah (3rd Place- tie)
The Bomber Jacket, Jackson Coppley (3rd Place- tie)
Ralphie to the Rescue, Carl Schiessl (Judge's Award)
Lefty and the Empty Bucket of Fries, Tony Houck (Judge's Award)
The Swimsuit Issue, Chris Jacobsen (Judge's Award)
Penny, Marie Lathers (Judge's Award)
The Bench, Jenny Scott (Judge's Award)
The Nereid's Wedding, Elizabeth Michaelson (Judge's Award)
A Day in the Life, David Strauss
The Boy on the Bike, Susan Miller
We Found Buried Pirate Treasure, Doug Harrell
The Understudy, Theresa Kuenzer
The Mime's Niece, Emily Zasada
The Shot Shared Round the World, Joy Givens
And the Sea Hath Spoken, Darryl Forrest
A Beautifully Disturbing Day at the Beach, John Edmonds
The Sweet Truth, Jeanie Blair
Life Starts on Tiptoes, Lonn Braender
Too Many Hemmingways, Joe Crossen
Secrets, Amber Tamosaitis
Bottleneck at Hole 14, Renay Regardie
The Fog, Linda Chambers
Hole in One, Amanda Linehan
Congratulations to the winners and to everyone who entered. We had a record number of entries this year and the contest was particularly competitive. Thank you to judges Stephanie Fowler, Barbara Lockhart, Laurel Marshfield, William Peak, Mary Pauer, and Judith Reveal for their hard work, and to our sponsor, Browseabout Books, who generously provides the prize money for the top three stories.
We look forward to the publication of "Beach Life" near the end of 2017.