Gail Priest's Eastern Shore Shorts Now Available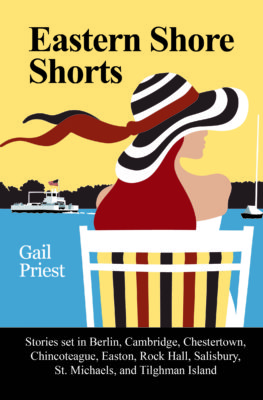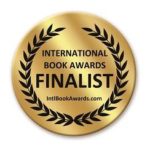 Eastern Shore Shorts
The highly anticipated collection of short stories by Gail Priest, Eastern Shore Shorts, is now available through retail outlets across the Eastern Shores of Maryland and Virginia, as well as some locations in Delaware. The book, which has garnered praise from early reviewers, contains charming tales set in Cambridge, Chestertown, Chincoteague, Easton, Rock Hall, Salisbury, St., Michaels, and Tilghman Island.
Priest's compelling characters visit local restaurants, inns, shops, parks, and museums as they cross paths through the charming towns and waterways of the Eastern Shore. From the female barber who runs into an old flame to a man who's held out for love too long, and from a cranky dog trainer to a meddling mother-of-the-bride, these folks will make you laugh, cry, and cheer as they follow their hearts and dreams.
Purchase Eastern Shore Shorts at:
Twigs & Teacups, Chestertown, MD: The News Center, Easton, MD; Candleberry Shoppe and the Chesapeake Maritime Museum, St. Michaels, MD: Tilghman Island Country Store, Tilghman Island, MD: The Treasure Chest, Oxford, MD; Delmarva Discovery Center, Pokomoke City, MD; Victorian Charm, Berlin, MD; The Book Bin, Onley, VA; Sundial Books, Chincoteague, VA; Bethany Beach Books, Bethany Beach, DE; Seaside Country Store, Fenwick Island, DE; The Ward Museum, Salisbury, MD; Browseabout Books, Rehoboth Beach, DE; Biblion Books, Lewes, DE.
Join us at the launch party for Eastern Shore Shorts on May 4, 2018, 7:00 p.m., at Inkwood Books, 31 Kings Hwy E, Haddonfield, NJ. Readings, Q & A, refreshments, giveaways, and more.
Gail Priest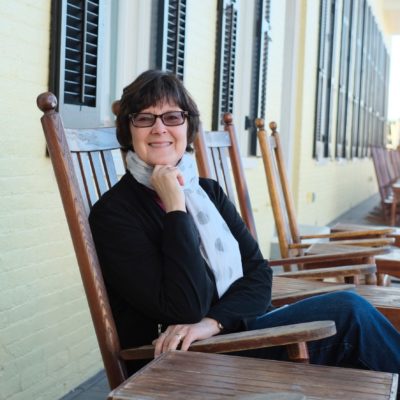 Gail Priest is the author of the Annie Crow Knoll series and Eastern Shore Shorts, a collection of short stories set on the Eastern Shores of Maryland and Virginia.
Gail's popular Annie Crow Knoll series comprised three books: Annie Crow Knoll: Sunrise debuted in 2013, Annie Crow Knoll: Sunset was released in 2014, and Annie Crow Knoll: Moonrise was published in 2016. She was honored to have an excerpt from Sunset chosen for PS Publishing's anthology Fifty Women Over Fifty.
A native of Collingswood, NJ, Gail now lives in Haddon Heights, NJ. For seventeen years, she and her husband rented a cottage in Betterton, MD, on the Chesapeake Bay in a cottage community that was the inspiration for the Annie Crow Knoll trilogy and led to the publication of Eastern Shore Shorts.
Gail is also a playwright. Her play Eva's Piano was produced at the Dayton Playhouse in their New Play Festival. The Church Hill Theatre in Church Hill, MD, staged a reading of her play A Thing with Feathers.
Following the release of Eastern Shore Shorts, Gail will be working on a novel with a paranormal twist.