Can't Wait for Summer Beach Party April 29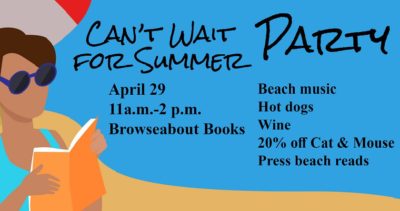 Beach Party!
Can't wait for summer? Neither can we! That's why we're holding a Can't Wait for Summer Beach Party at Browseabout Books in Rehoboth on April 29, 11 a.m. -2 p.m. We'll have beach music, hot dogs, wine, prizes, and a celebration for Beach Nights, the 2016 Rehoboth Beach Reads book that won four Delaware Press Association awards.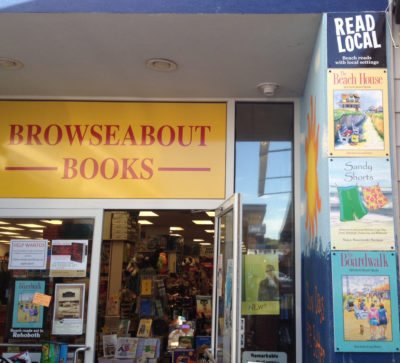 We'll kick the party off with a 20% discount on Cat & Mouse Press books (during the event only). Weather permitting, we'll gather in the outdoor space by the entrance to Browseabout Books, 133 Rehoboth Avenue. If the weather doesn't cooperate, we'll move to the party room at the rear of the store.
Beach Nights Celebration and Signing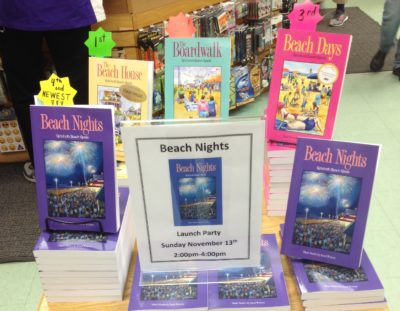 At 1pm, we'll have a special celebration for Beach Nights, the fourth book in the Rehoboth Beach Reads series. Authors will be on hand to sign their stories, and you can purchase this book, or complete your set, at a 20% savings. We may even have an unveiling of the cover for the next book in the series, Beach Life.
Special Author Signings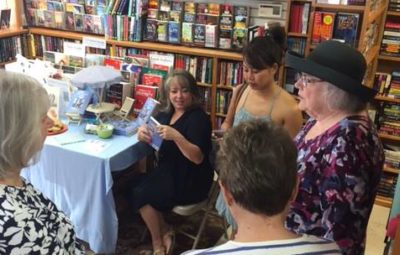 Lynnette Adair, Author of The Sea Sprite Inn
If you've never met Lynnette Adair, you're in for a treat. Her novel about a Rehoboth Beach innkeeper is getting rave reviews and her signings always include a few surprises. For this signing, Lynnette is bringing grab bags! Buy a copy of The Sea Sprite Inn, get grab bag containing a mystery gift. One lucky recipient will grab a $50 gift certificate for Browseabout Books.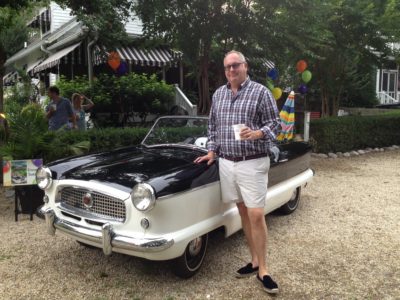 Rich Barnett, Author of Fun With Dick and James
Rich brings his own brand of fun. Here he is with the car that Dick and James drive in his collection of short stories. He'll be on hand to sign copies of Fun With Dick and James and share how he gets the ideas for his quirky characters and wacky situations (some of them will surprise you!).
Don't miss this fun event. It's bound to be the talk of the town!