Bring Characters to Life in Your Fiction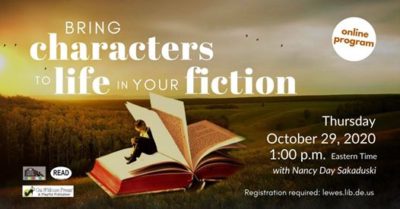 Well-drawn characters captivate readers and add spark to stories and novels. Nancy Sakaduski will teach workshop participants how to develop intriguing characters, create authentic dialogue, and put characters into motion. Topics include naming characters, showing relationships between characters, and depicting characters that are different from yourself (age, gender, race, sexual orientation, disability, etc.). Participants will come away with actionable skills that improve the quality of their writing.
Nancy Day Sakaduski is an award-winning writer and editor who owns Cat & Mouse Press. She runs the annual Rehoboth Beach Reads Short Story Contest and helps writers prepare their short stories for publication.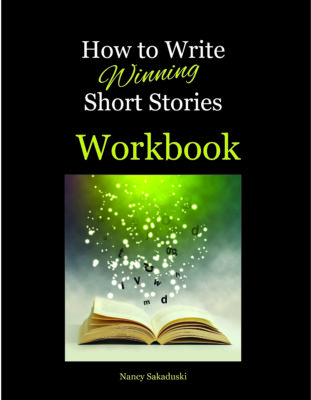 Nancy is the author of 25 books, including How to Write Winning Short Stories and the newly published companion workbook, How to Write Winning Short Stories Workbook. She also curates a free weekly online newspaper, Writing is a Shore Thing.
The presenter will provide examples and call upon information and exercises in the recently released How to Write Winning Short Stories Workbook. The interactive workshop will include time for questions and answers.
The workshop will be held via Zoom on October 29 at 1pm. Registration is required. Event URL will be sent via registration email. Register here