Eastern Shore Shorts Named Finalist in International Contest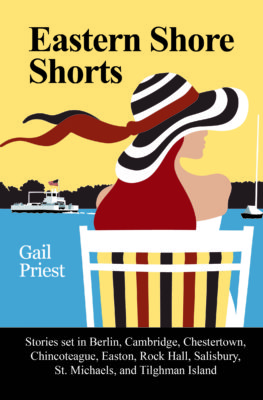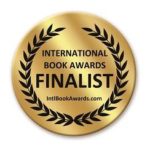 Eastern Shore Shorts, a collection of short stories set on the eastern shores of Maryland and Virginia, has been named a finalist by the International Book Awards. The book was given Finalist in the Fiction: Short Story category. The 2019 International Book Awards brought in more than 2,000 entries.
Authored by Gail Priest, Eastern Shore Shorts contains stories set in Berlin, Cambridge, Chestertown, Chincoteague, Easton, Rock Hall, Salisbury, St. Michaels, and Tilghman Island, and captures the unique feel and distinct culture of the Eastern Shore. Priest's compelling characters visit familiar local restaurants, inns, shops, parks, and museums as they cross paths through the charming towns, tranquil landscapes, and winding waterways of the Eastern Shore. From the female barber who runs into an old flame to a man who's held out for love too long, and from a cranky dog trainer to a meddling mother-of-the-bride, the well-drawn characters bring the stories to life.
Gail Priest is the author of the Annie Crow Knoll trilogy.  Annie Crow Knoll: Sunrise debuted in 2013. Annie Crow Knoll: Sunset was released in 2014. Gail was honored to have a selection from Sunset published in Fifty Women Over Fifty, an anthology published by PS Books (a division of Philadelphia Stories). Annie Crow Knoll: Moonrise was released on August 9, 2016.
A native of Collingswood, NJ, Priest now lives in Haddon Heights, NJ. For seventeen years, she and her husband rented a vacation cottage in a Chesapeake Bay cottage community, which was the inspiration for the Annie Crow Knoll novels.
Gail Priest was named Writer of the Year (2016) by the South Jersey Writers' Group. She is also a member of Eastern Shore Writers' Association, Chesapeake Bay Writers, and Artist Network Conference.