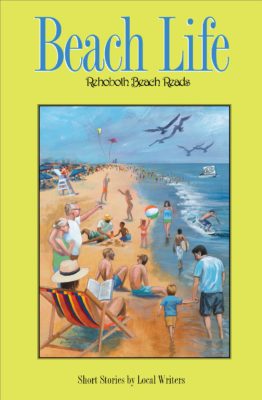 Beach Life is the fifth book in the Rehoboth Beach Reads series. Like the other anthologies, Beach Life contains an amazing array of diverse stories.
Here's just some of what's in store in Beach Life: You'll find a girl with dreams of making the Sports Illustrated swimsuit issue, a consignment store jacket with a history, a well-traveled hermit crab, a mermaid wedding, and a boardwalk mime. You'll meet a young con artist, a dolphin rescuer, a herd of Hemingway impersonators, a girl who's gone viral, and a woman who realizes she's a dead ringer for her husband's former flame.
Contents
Hole in One, Amanda Linehan
The Mime's Niece, Emily Zasada
The Fog, Linda Chambers
Too Many Hemingways, Joseph L. Crossen
Not in My World, Kathleen Martens
The Bomber Jacket, Jackson Coppley
Ralphie to the Rescue, Carl Schiessl
The Swimsuit Issue, Chris Jacobsen
A Beautifully Disturbing Day at the Beach, John Edmonds
Rearrangements, Marie Lathers
Some Girls, Michael Sprouse
The Nereid's Wedding, Elizabeth Michaelson Monaghan
Life Starts on Tiptoes, Lonn Braender
Secrets , Amber Tamosaitis
The Boy on the Bike, Susan Miller
The Stranger and the Horseshoe, Alex Hannah
The Bench, Jenny Scott
We Found Buried Pirate Treasure!, Douglas Harrell
The Sweet Truth, Jeanie P. Blair
A Day in the Life, David Strauss
And the Sea Hath Spoken, Darryl Forrest
Lefty and the Empty Bucket of Fries, Tony Houck
Bottleneck at Hole 14, Renay Regardie
The Shot Shared Round the World, Joy Givens
The Understudy, Terri Kiral
Launch Party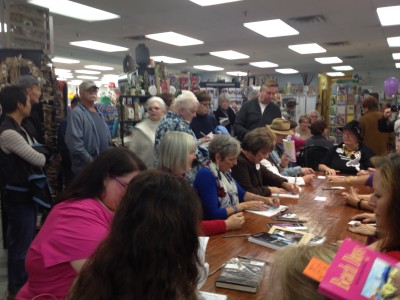 A party to celebrate the launch of Beach Life will be held on November 12, 2-4pm, at Browseabout Books in Rehoboth Beach, DE. Here are the details.