Beach Life Launch Party November 12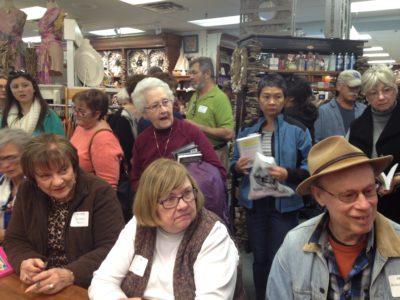 Join Us at the Beach Life Launch Party
If you've never been to a Rehoboth Beach Reads launch party, you simply must mark your calendar right now for Sunday, November 12, 2-4 p.m., Browseabout Books in Rehoboth. These events are some of the best-attended happenings at Browseabout.
There's the fun of meeting the authors, of course, and finding out the inspirations behind their stories. But there's also a chance to get signatures on those stories in your own copy of the book.
And there's cake.
And there are prizes.
And it's a great time of year for choosing gifts for your book-loving friends.
Buy any three Cat & Mouse Press books during this event and Browseabout will give you a free canvas tote bag.
Don't miss the fun as we celebrate the publication of Beach Life!