Author, Art, and Antipasto Happy Hour August 7

Enjoy antipasto, sample French 75 cocktails, view original art, and enjoy short live readings from Fun with Dick and James by author Rich Barnett. The informal drop-in event will take place at Browseabout Books in Rehoboth on Sunday, August 7, 4-6pm, and is free and open to the public. Bob Yesbek from RehobothFoodie.com will be the guest bartender, serving up the main character's signature drink, the French 75. Attendees are invited to come meet the author, enjoy the refreshments, and view artwork by Mick Williams, the illustrator for the book's cover. Prints of the cover art will also be available for purchase.
Author, Art, and Antipasto Happy Hour will feature the French 75, a retro drink favored by the book's main character, Dick Hunter. The recipe for that drink (a refreshing mix of gin, lemonade, and champagne) and others featured in the stories are included in the book. Author Rich Barnett will be on hand to discuss the characters in his stories, as well as their signature drinks.
Although celebrity guest bartender, Bob Yesbek, was once voted "World's Worst Bartender" (by customers at his own restaurant!), his witty repartee and knowledge of the local foodie scene will provide an added treat for attendees. His RehobothFoodie.com website is the go-to source for news and reviews on local restaurants.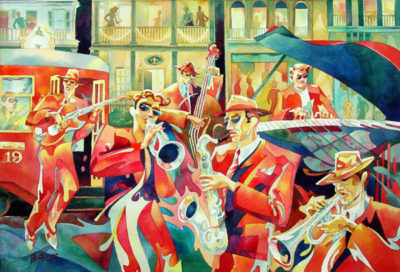 Event attendees will also be able to view original artwork by Mick Williams, a Maryland artist specializing in vibrant realist watercolor landscapes, jazz and blues imagery, portraits, and still life paintings. He is a graduate of the Art Institute of Pittsburgh with a degree in Visual Communications. Williams is a member of the Rehoboth Art League (RAL) and was the featured artist selected for this year's RAL Cottage Tour of Art. On display will be a variety of his original paintings, including some depicting Rehoboth.
Save
Save
Save