2018 Contest Winners Announced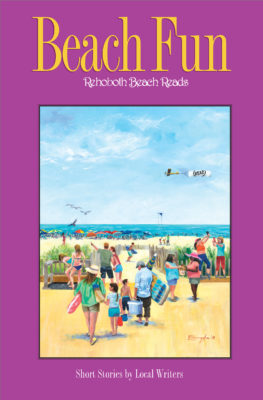 Short Stories Selected for Beach Fun
The stories selected for Beach Fun are:
1st Place: The Tooth Fairy's Helper, Joy Givens, Pittsburgh, PA
2nd Place: Sea to Shining See, Kathleen Martens, Rehoboth Beach, DE
3rd Place: Beach Thief, Lonn Braender, Washington Crossing, PA
Judges' Awards
Where's Miss Birdie, Mary Staller, New Port Richey, FL
The Best Spot, Bill Hicks, Lewes, DE
Edora M. Duke's Flower Beds, Jennifer Logue, Clayton, DE
The Beginning of Everything, Andrew Kleinstuber, Selbyville, DE
A Day at Rehoboth Beach, Tanya Schuler-Koltuk, Lewes, DE
A Mind of Its Own, Alejandra Zambada, Bethesda, MD
Also Selected
Best Seat in the House, Jenny Scott, Greenwood, DE
Zale's Tale, Cassandra Ulrich, Collingswood, NJ
A Birthday Under the Sun, Brooke Griffin, Herndon, VA
Who is JP?, Cynthia Ann Koch, Sinking Spring, PA
Living Dangerously on the Boardwalk, Jean Youkers, Hockessin, DE
Wsh u wr hr lol, Joseph Crossen, Dover, DE
Afternoon Showers, Krystina Schuler, no town listed
Beach Bargain, Ann Nolan, Lewes, DE
Swallow Colors, Katie Jaywork, Neenah, WI
Pirate Moon, David Healey, Chesapeake City, MD
Jack's Confession, Mary Dolan, Easton, MD
Chasing Rainbows, Barbara Nuzzo, Millsboro, DE
Around it Goes, Terri Clifton, Milford, DE
A Defining Moment in DE, Marti Austin, Rehoboth Beach, DE
Whistles, Paul Barronet, Chesapeake, VA
The Sea Witch of Rehoboth, John Leone, Depford, NJ
Thanks to this year's judges: Alex Colevas, Stephanie Fowler, Tery Griffin, Laurel Marshfield, Mary Pauer, and Candace Vessella.
Special thanks to our sponsor, Browseabout Books.
The book is currently in production and is scheduled for release in November, 2018.
The Beach Fun launch party will be held at Browseabout Books, 133 Rehoboth Avenue, Rehoboth Beach, DE, Saturday, November 10, 2pm-4pm.