Whether you're in the heart of the Eastern Shore or the Eastern Shore is in your heart…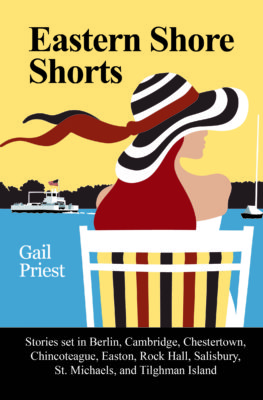 Eastern Shore Shorts
The compelling characters in Eastern Shore Shorts visit familiar local restaurants, inns, shops, parks, and museums as they cross paths through the charming towns and waterways of the Eastern Shore. From the female barber who runs into an old flame to a man who's held out for love too long, and from a cranky dog trainer to a meddling mother-of-the-bride, these folks will make you laugh, cry, and cheer as they follow their hearts and dreams. Visit Berlin, Cambridge, Chestertown, Chincoteague, Easton, Rock Hall, Salisbury, St. Michaels, and Tilghman Island in this wonderful collection of intersecting stories.
Praise for Eastern Shore Shorts
Just spent the past several hours bingeing on Eastern Shore Shorts and if there were more I'd keep reading. I want to know what happens next to these folks. Gail really captures the essence of the shore. –Liane Hansen, National Public Radio personality
A collection of stories that reflects the unique character of these Eastern Shore towns and the intricately woven relationships of the people that call these places home. –Rachel Simpkins, Ward Museum of Wildlife Art, Salisbury, MD
I love the way the characters in these stories are connected and pop up in different ways—like real life here on the shore. –Jane Richstein, Sundial Books, Chincoteague, VA
In Eastern Shore Shorts, love can harbor cruelty; loneliness can be a path to romance; old souls can feel like old friends in a heartbeat's glance. –Robert Blake Whitehill, author/screenwriter, The Ben Blackshaw Series
This collection of short stories is a joy to read. Each one is like a lovely quilt square, perfect on its own, but when joined together and seen as a larger whole, form a breathtaking work of art. –Tawdra Kandle, author of the Love in a Small Town Romances
Gail Priest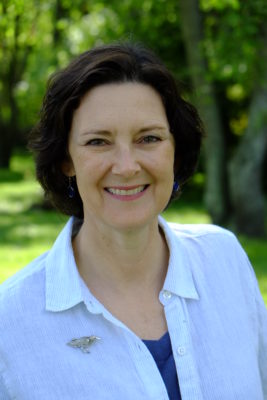 Gail Priest is the author of the Annie Crow Knoll series and Eastern Shore Shorts, a collection of short stories set on the Eastern Shores of Maryland and Virginia.
Gail's popular Annie Crow Knoll series comprised three books: Annie Crow Knoll: Sunrise debuted in 2013, Annie Crow Knoll: Sunset was released in 2014, and Annie Crow Knoll: Moonrise was published in 2016. She was honored to have an excerpt from Sunset chosen for PS Publishing's anthology Fifty Women Over Fifty.
A native of Collingswood, NJ, Gail now lives in Haddon Heights, NJ. For seventeen years, she and her husband rented a cottage in Betterton, MD, on the Chesapeake Bay in a cottage community that was the inspiration for the Annie Crow Knoll trilogy and led to the publication of Eastern Shore Shorts.
Gail is also a playwright. Her play Eva's Piano was produced at the Dayton Playhouse in their New Play Festival. The Church Hill Theatre in Church Hill, MD, staged a reading of her play A Thing with Feathers.
Following the release of Eastern Shore Shorts, Gail will be working on a novel with a paranormal twist.