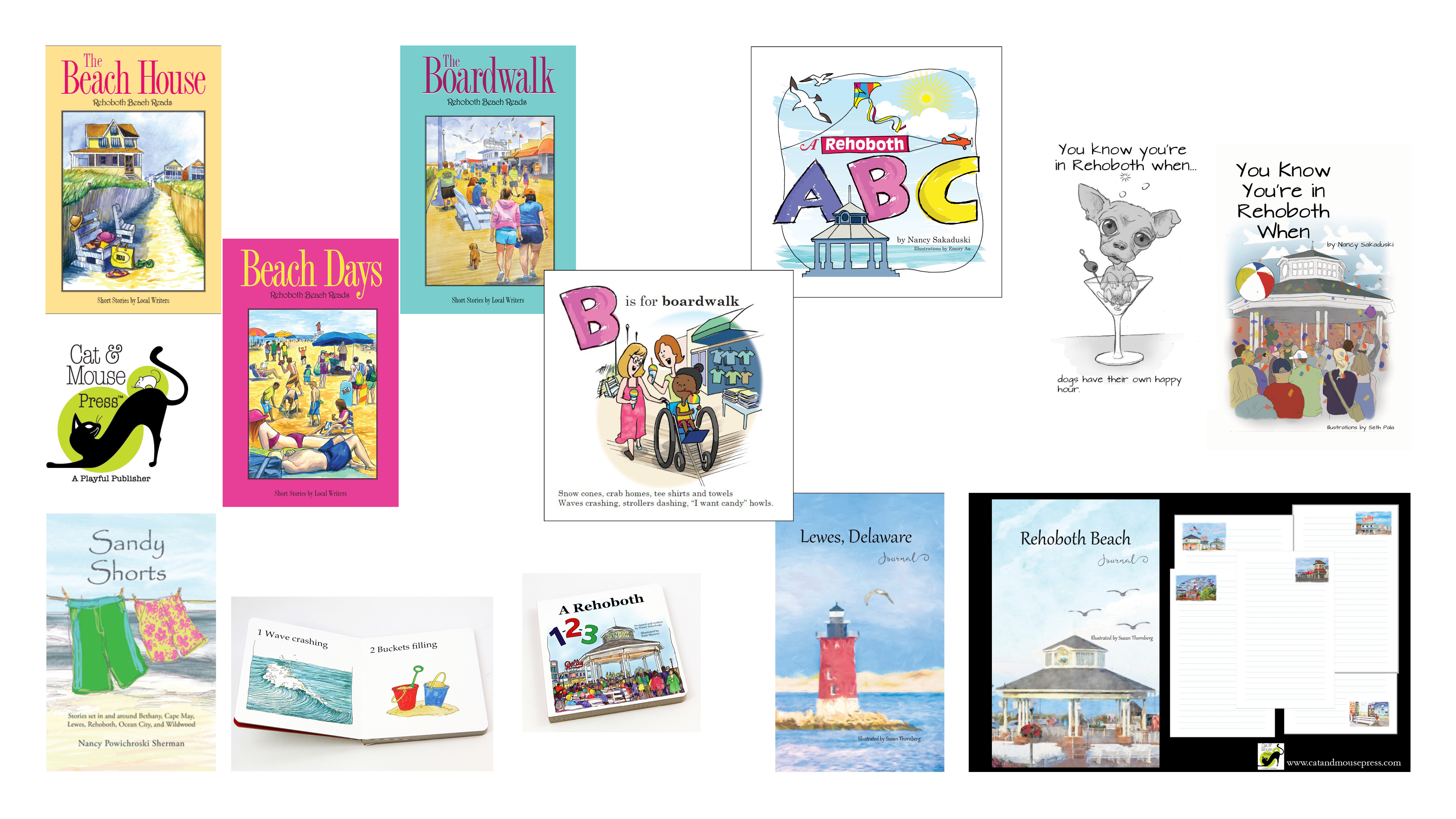 In addition to showcasing area writers, we like to give visibility to area artists as well. Whenever possible, we commission original artwork for our covers rather than use stock photos or type treatments alone.
Illustrators Who Have Worked with Cat & Mouse Press
Emory Au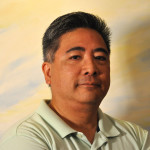 Emory Au provided the artwork for (and designed) The Beach House, The Boardwalk, Beach Days, and Beach Nights (forthcoming). He illustrated A Rehoboth ABC and A Lewes ABC and also designed the Cat & Mouse Press logo.
Emory is a graphic designer and art director with more than 25 years of industry experience. He is also an award-winning fine artist and an accomplished illustrator with book designs and cover illustrations to his credit. Born and raised in Honolulu, Hawaii, he decided to make a career change that led him to pursue an Advertising Design degree from The Columbus College of Art & Design in Ohio. A job opportunity brought him to Delaware in the mid-80s to a successful career in graphic design and, since the early 2000s, had also extended that success into the fine arts. Contact Emory
Marcella Harte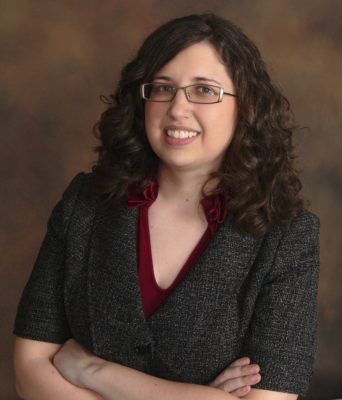 Marcella Harte is the illustrator for The Mermaid in Rehoboth Bay.
Marcella Harte has been fascinated with art and illustration since childhood.  She honed her talents, earning a Bachelor of Fine Arts at Philadelphia's University of the Arts.  Though currently working on a children's book with Cat & Mouse Press, her work in adult fiction has been the most established. Her recent cover art of Gamera for the All-Out Monster Revolt Online Magazine showcases her talents in the monstrous and fantastic. Her publishing credits also include the anthology The Stories in Between by Fantasist Press, a collection of science fiction and fantasy stories published in 2009. The themes which run the deepest in her work include fantasy and science fiction, with special affinity for old folk tales and the supernatural. She lives presently in northern Delaware, positioned nicely between Baltimore and Philadelphia, with her loving husband and mounting piles of books, paintings, and sketches. See Marcella's work here
Patti Shreeve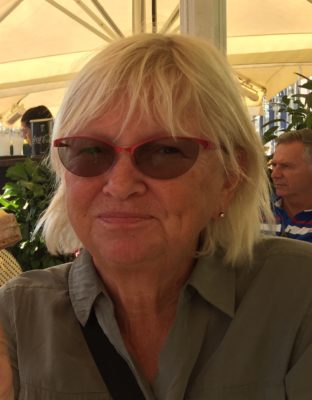 Patti Shreeve illustrated A Rehoboth 1-2-3 and created the cover artwork for Sandy Shorts.
Patti Shreeve says she was lucky to receive an excellent background in art in the Baltimore County Public Schools. She had private oil painting lessons in her teenage years and continued creating artwork, selling drawings and paintings wherever she lived. She studied ceramics at UNC, Ashville, and currently works in colored pencil, acrylics, and digital media. Her subjects are usually fantasy and nature, presented in heightened color with lots of detail. She has painted murals in homes and businesses, and her artwork is in many private collections. Among her work are murals at Porcini House, Cafe Sole, Big Fish Grill, and Browseabout Books; three dolphins for Rehoboth Beach Main Streets' Dolphin Project; and signs and logos for S.O.B's, Stoney Lonen, Mizzenmast, Basic Concepts, and South Pacific, among others. Recent shows of her artwork have been offered at Espuma, Blue Moon, Cloud Nine, and Cafe Sole. Contact Patti
Mick Williams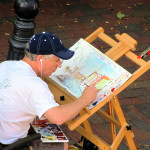 Mick Williams created the illustrations for the front and back covers of Fun with Dick and James (forthcoming).
Mick Williams is a fine artist specializing in vibrant realist watercolor landscapes and jazz and blues imagery. He is a graduate of the Art Institute of Pittsburgh and is a signature member of the Baltimore Watercolor Society. After more than 20 years as a graphic artist and art director Mick started focusing on creating fine art. Some of his work has appeared in publications including, the 2006 Western Maryland Blues Festival, 2007 City of Frederick Holiday Poster, the February 2012 cover of Frederick Gorilla magazine, a charcoal portrait and others. In addition to studio work, Mick has competed in many plein aire painting events throughout the Mid-Atlantic area including 3 times participating in the Easels in Frederick National competition. See Mick's work here
Save